Meet Dr. Jeffrey Carlson
Spine Surgeon in
Newport News, VA
Orthopaedic Spine Surgeon in Newport News, VA
Jeffrey Carlson, MD is an orthopedic spine specialist in Newport News, VA and has been practicing for 21 years.
Jeffrey R. Carlson, MD is a board-certified orthopaedic surgeon who holds a fellowship in Orthopaedic Trauma Surgery from Massachusetts General Hospital and a dual fellowship in Spine Surgery and Neurosurgery from Brigham and Women's Hospital, both in Boston.  Dr. Jeffrey Carlson joined Orthopaedic and Spine Center, in Newport News, VA in 1999 as the first fellowship trained spine surgeon to practice on the Peninsula. His practice focuses on the diagnosis and treatment of injuries and disorders of the spine, as well as general orthopaedics.  He prefers using conservative treatment options whenever appropriate and works with his patients to find the best therapies based on their condition, lifestyle, work and the activities they enjoy.
Dr. Carlson has been recognized for his pioneering work and thought leadership in innovating surgical techniques and instrumentation in the field of spine surgery.  Before joining OSC, he instructed medical students and fellows in the field of Orthopaedic Spine Surgery at Harvard.  He now teaches these advanced surgical techniques to spine surgeons worldwide.  He is the recipient of many awards, including having multi-year recognition as a Hampton Roads "Top Doc", being named one of America's Top Orthopaedic spine Reconstructive Surgeons, being given the Arthritis Foundation's Award for Medical Excellence and being featured in many top medical journals, such as Becker's Spine Review. 
He has also served as Chief Surgeon for Bon Secours Mercy Health Mary Immaculate Hospital in Newport News, VA.  His leadership there has made Mary Immaculate Hospital the #1 hospital for spine fusion in the state of Virginia. Dr. Carlson currently serves his community as President and Managing Partner of Orthopaedic & Spine Center, a multi-specialty medical practice, also in Newport News.
Dr. Carlson is actively involved in many philanthropic endeavors and is an avid supporter of CNU's The Ferguson Center, The Virginia Living Museum and the Mariner's Museum, all located in his home community.  An active member of Maranatha Baptist Church in Yorktown, he greatly enjoys spending time with his wife, three children and his dog.  His activities include weight-lifting, jet skiing and carpentry.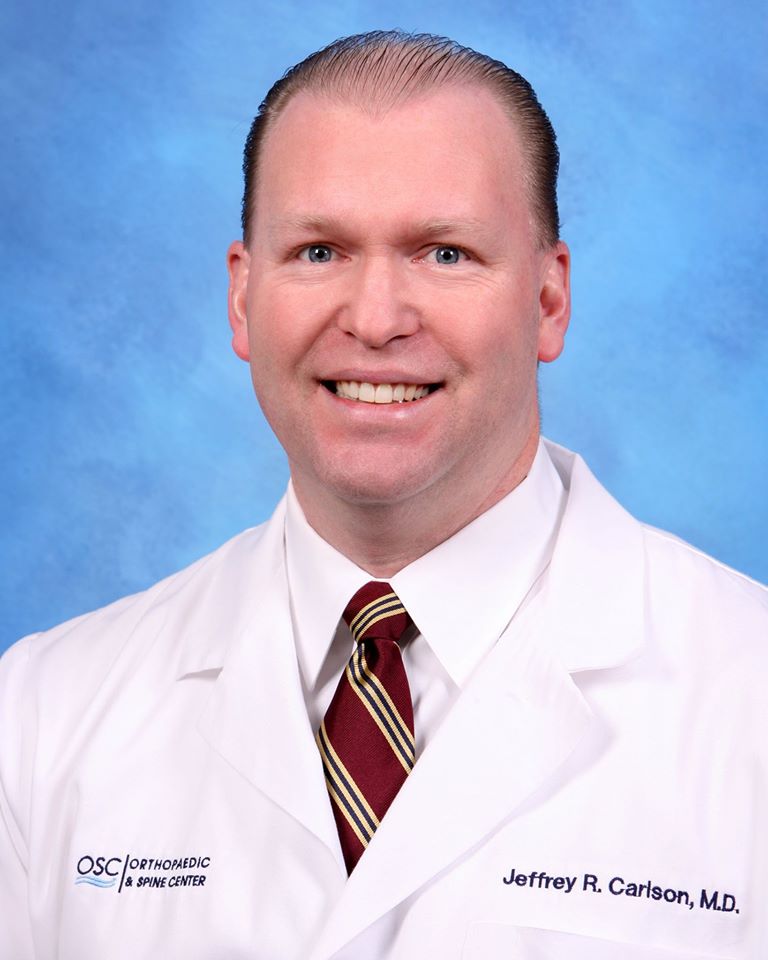 "Awesome surgeon! Under went a four level spinal fusion revision. He did a marvelous job! I've always received top notch care from his staff."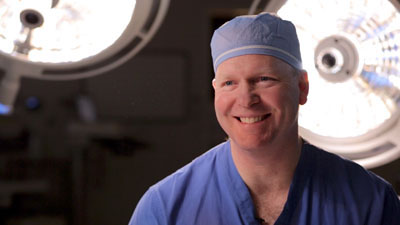 Request an Appointment with Dr. Carlson